CRUCIFIXION
CRUCIFIXION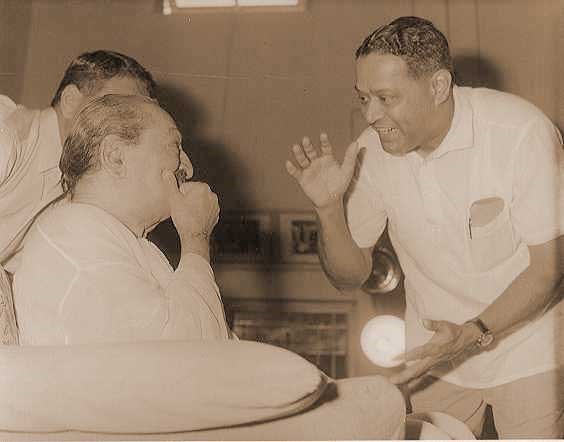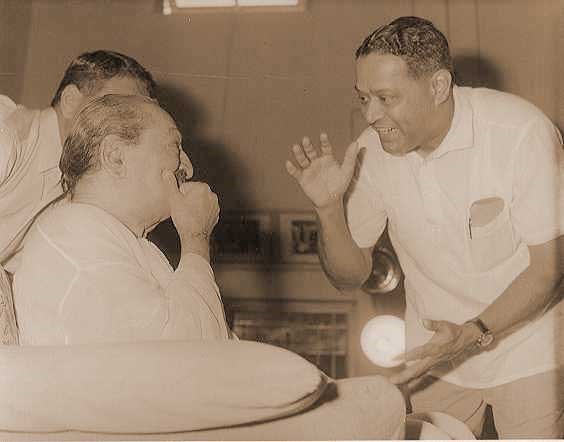 Most of 1966 was spent in seclusion. Baba's health had suffered. Dr. Ram Ginde, a distinguished doctor of Bombay, who was attending Baba, wrote: "Whatever I know from the knowledge of his cervical condition, I have tried to do in all sincerity. But I must admit, as I have admitted before, my utter failure in regard to relieving Beloved Baba's pain. I plead quite helpless in treating him who is as powerful as, nay more powerful than, an ocean and as helpless as a kitten at one and the same time. I can only ask his forgiveness." When Baba read this he was deeply touched; he smiled and asked the doctor not to worry but to remember that he was very dear to him and that the root cause of his suffering was not physical but universal, and that it would leave him only in his time.
That year Meher Baba's birthday was observed on a grand scale throughout the world. In a message to THE GLOW Baba said: "It is easy to love me, because I am Love. But it is difficult to love me with that love by which I am attained." His birthday message said: "Births and deaths are illusory phenomena. One really dies when one is born to live as God the Eternal who is beyond both birth and death."
The Principal of St. Vincent's High School, Poona, where Baba was a student once, requested a message on the school's centenary. Baba sent the following message: "Schools help sincere students to equip themselves with knowledge and to become worthy citizens of society. And those students are wise who take full advantage of educational institutions and their facilities.
"But this knowledge is not the be-all and end-all of learning. And there comes a time when one longs to reach the Source of knowledge. The journey to this Source can only be undertaken when one learns to love in all simplicity and honesty the One whom the pride of intellect veils."
In 1968, the filmmaker Louis Van Gasteren requested filming Meher Baba at Meherazad. He asked him: "Who are you?"
Meher Baba said, "I am God in human form - but there are many who call themselves God incarnate. They are hypocrites; compared to them better are they who do not believe in God, much less aspire for God-realization. Then there are others who use hallucinogenic and narcotic drugs including ganja, charas and bhang. Apparently uplifted for a while, they feel other than what they are. In the end some go crazy. Under the influence of drugs there are some who even assert that they have attained Godhood! It is all hallucination. False experience is never continuous. Real experience only is continuous.
"When mind soars in pursuit of the things conceived in space, it pursues emptiness; but when man dives deep within himself, he experiences the fullness of existence."
A circular sent in March 1968 came as a surprise to Baba-lovers all over. It said: "I want all my lovers to know that my seclusion will not end on March 25, 1968. My seclusion will have to be prolonged for two months because the work that I am doing in seclusion could not be completed before May 21, 1968. My seclusion which was to end on March 25, 1968, will therefore have to continue until May 21, 1968. This is unavoidable.
"None can have the least idea of the intensity of the work that I am doing in this seclusion. The only hint I can give is that compared with the work I do in seclusion all the important work of the world put together is completely insignificant. Although for me the burden of my work is crushing, the result of my work will be intensely felt by all people in the world." Baba reassured his lovers that the fate of the universe hung on his seclusion and the redemption of mankind depended on his manifestation. He asked his lovers to recite the Master's Prayer and the Prayer of Repentance daily and to observe silence for twenty-four hours on May 19, 1968.
Baba had said something great would happen that had never happened before. He later added, "That which is to happen after 21st May 1968 will be something great, something that has never happened before, something that will not happen again for billions and billions of years." It would happen all of a sudden, not in developing stages.
Baba-lovers the world over yearned for his sahavas and darshan. Men, women and children longed to be in his presence; separation from him had become unbearable for many. They longed to see him and many traveled long distances only to come to the gates where he lived and return without seeing him because that was the Master's wish. He was in strict seclusion and would not give darshan. Baba told them, "Be patient. Wait in my Love. Those who wait for me never wait in vain. You will see me, but wait till I call. Hold on to my daaman — and wait for my call."