MEHER BABA'S NEW LIFE
MEHER BABA'S NEW LIFE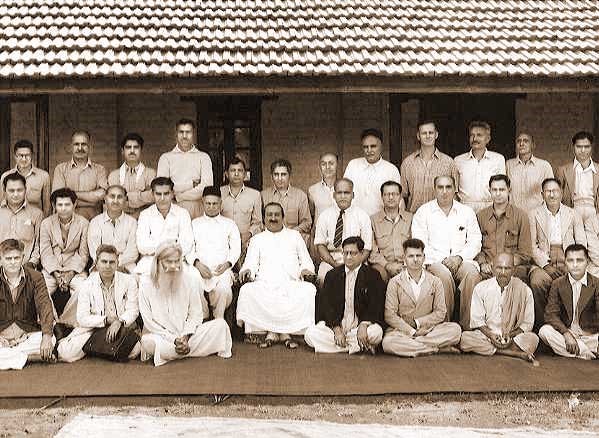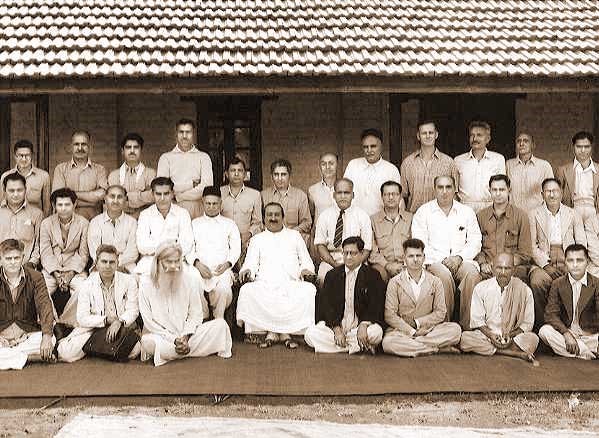 On October 10, 1949, Meher Baba issued a very important circular: "Baba ends his Old life of cherished hopes and multifarious activities, and with a few companions begins his New Life of complete renunciation and absolute helplessness from October 16, 1949...." This New Life of Baba and his companions was governed by severe conditions and oaths, wherein, amongst other things, one chief condition was that money was not to be touched. Apparently the main activity associated with this life was that of wandering from place to place and begging for food by Baba and his companions. While begging, Baba wore a green turban, walked barefooted, wore a white kafni (robe) with an ochre-colored satchel and carried a brass pot in the right hand.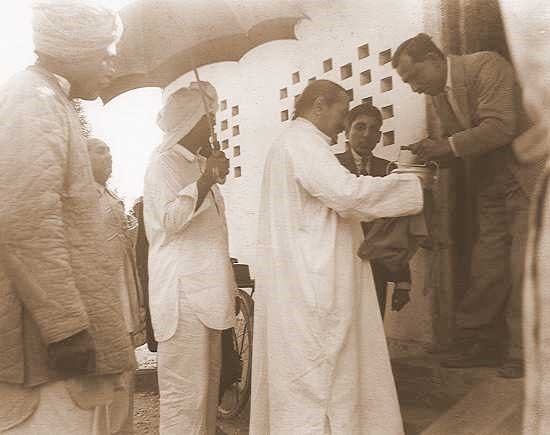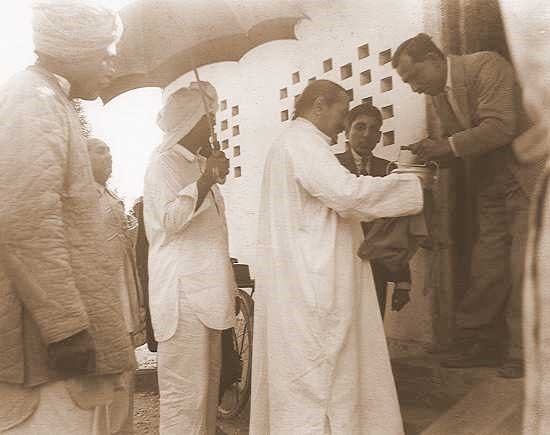 On November 24, 1949, before going out for begging in Benares, Baba asked his companions to come before him after washing their feet. He then touched the feet of his companions with his forehead. Baba then had the following prayer read out: "I ask the most merciful God to forgive me and my companions for any shortcomings and any conscious and unconscious mistakes done singly or wholly or towards each other, or personally or impersonally, relating to the conditions or otherwise, as also for any lusty, angry, greedy or 'Old Life' thoughts or desires...
"I forgive you, my companions and ask you all to forgive me. I ask God to forgive us all not merely by way of ceremony but as a wholehearted pardon."
Earlier in August Baba had held an important meeting at Meherabad where he had discussed the questions of movable and immovable properties, and provision for dependent families and those who might not be able to remain with him in the future. "I have no cash," he said, "except an amount which is kept aside for a certain work. Everything I possess including ashram buildings, fields and houses, etc., both here (Ahmednagar, Arangaon and Pimpalgaon) and elsewhere and all furniture, cars, power-plants, cattle, chattels and in fact everything that belongs to me, is to be disposed of. Nothing is to remain as my property and in my name except the Meherabad Hill premises on which the tomb for my bodily remains has already been built and all should always remember that when I leave my body it has always to be buried there."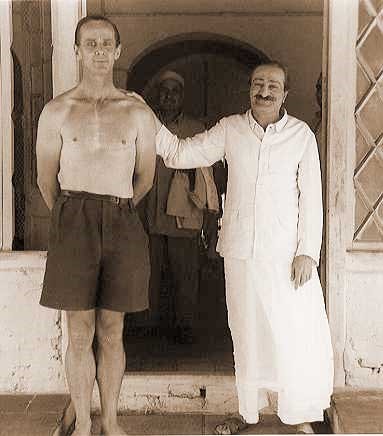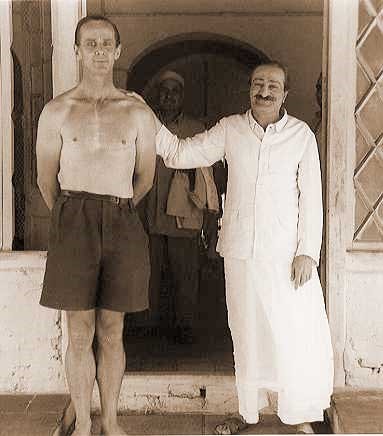 Baba invited the mandali to give their wholehearted cooperation in the task ahead of him and he warned them again and again to discard all fads, fancies, notions and vagueness, particularly in respect to spiritual leanings and beliefs. They were asked to look upon the prospect of going with Baba without expectation of any reward whatsoever, spiritual and material.
The twenty companions of Baba in the New Life included four women: Mehera J. Irani, Mani S. Irani, Meheru R. Irani and Dr. Goher R. Irani; and sixteen men: Adi K. Irani, Dr. William Donkin, Gustadji N. Hansotia, Dr. Nilkanth Godse (Nilu), Dr. A. Ghani Munsiff, A.R. Irani (Pendu), Sadashiv Shelke (Patel), Vishnu N. Deorukhkar, Murli R. Kale, Anna Jakkal, Babadas Dharmare, Dr. Daulat Singh, A.S. Baria (Kaka), R.B. Baiduliyan (Aga Baidul), Ali Akbar (Aloha) and Eruch B. Jessawala. When I asked Eruch, "According to you what is the importance of the New Life?" he replied, "When we set out for the New Life, my only aim was to follow Baba, wherever he went. I never thought of any end result. In fact, none of us thought of any material or spiritual benefits which would accrue from following Baba into this new phase. We, as his mandali, fulfilled his every wish and whim and obeyed him wholeheartedly and without any reservations."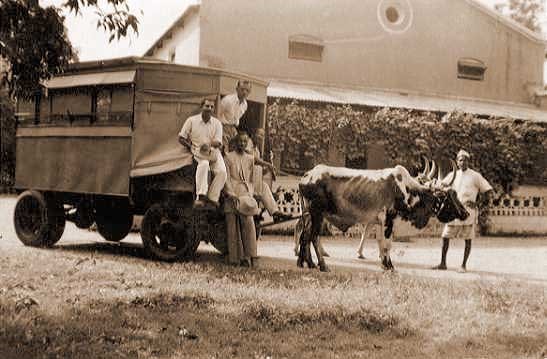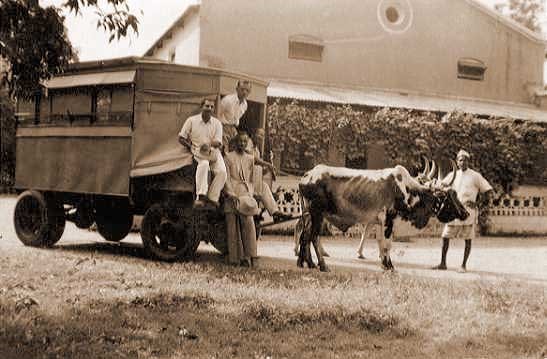 During the period of the New Life Baba traveled extensively, staying for some time at Dehra Dun where he put before his companions several alternative plans for carrying on the New Life. Here Baba swept his own hut, cleaned his own utensils and washed his own clothes. The entire party ate only one meal a day. In March 1950, Baba with seven companions went to Rishikesh where he contacted sadhus, saints and mahatmas in their huts and caves. From Rishikesh he moved on to Motichur, Hardwar, Saatsarovar and other places. Baba explained that these contacts were very different from what he had made in the Old Life and that it was very important for his work. The task was very exacting for both Baba and his mandali. By the middle of the month, the total number of men contacted had reached 1,325 and by April of the same year, when the work ended, the number had risen to 4,510.
The New Life was an extremely hard and important phase of Meher Baba's life. He often talked on the subject. Baba said: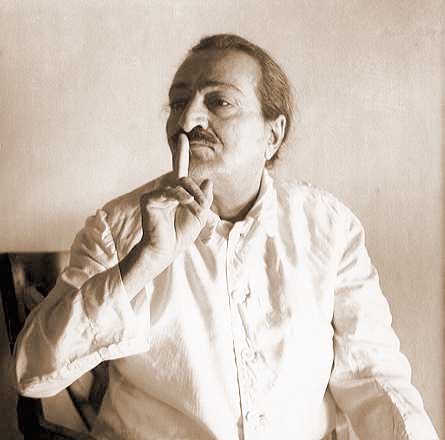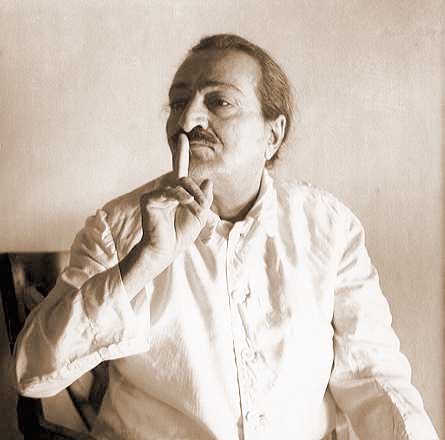 "This New life is endless, and even after my physical death it will be kept alive by those who live the life of complete renunciation of falsehood, lies, hatred, anger, greed and lust: and who, to accomplish all this, do no lustful actions, do no harm to anyone, do no backbiting, do not seek material possessions or power, who accept no homage, neither covet honor nor shun disgrace, and fear no one and nothing; by those who rely wholly and solely on God, and who love God purely for the sake of loving; and who believe in the lovers of God and in the reality of Manifestation, and yet do not expect any spiritual or material reward; who do not let go the hand of Truth, and who, without being upset by calamities, bravely and wholeheartedly face all hardships with one hundred per cent cheerfulness, and give no importance to caste, creed, and religious ceremonies.
"This New Life will live by itself eternally, even if there is no one to live it."
---
THE PERFECT SEEKER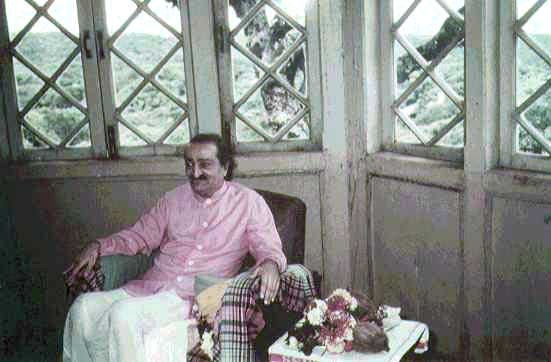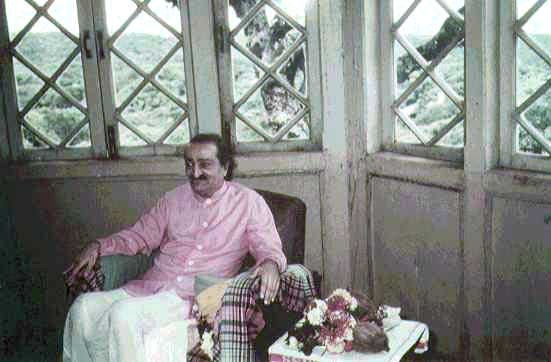 Meher Baba's work went on with them, through them. The time was 1950, October. He had traveled far - Andhra Pradesh, Bihar, West Bengal, Orissa, Madras, Bombay and far away Nepal. His name was not known to anyone on these tours; he was simply referred to as 'Elder Brother.' Then from February 13, 1951, Baba went into seclusion for about one hundred days in Mahabaleshwar. In August, he declared the start of the four months' work of the Manonash period - the period of annihilation of the mind. Baba had explained the significance thus:
"Man-o-nash results in this glorious state in which plurality goes and Unity comes, ignorance goes and Knowledge comes, binding goes and Freedom comes. We are all in this shoreless Ocean of Infinite Knowledge, and yet are ignorant of it until the mind —which is the source of ignorance — vanishes forever; for ignorance ceases to exist when the mind ceases to exist.
"Unless and until ignorance is removed and Knowledge is gained — the Knowledge whereby the Divine Life is experienced and lived — everything pertaining to the Spiritual is paradoxical.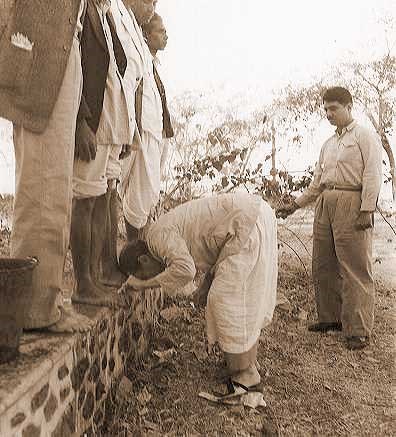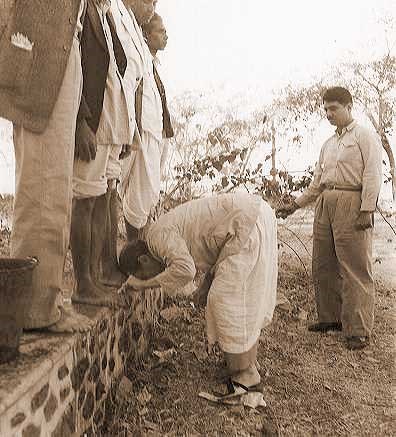 "God, whom we do not see, we say is real; and the world, which we do see, we say is false. In experience, what exists for us does not really exist; and what does not exist for us, really exists.
"We must lose ourselves in order to find ourselves; thus loss itself is gain.
"We must die to self to live in God: thus death means Life.
"We must become completely void inside to be completely possessed by God: thus complete emptiness means absolute Fullness.
"We must become naked of selfhood by possessing nothing, so as to be absorbed in the infinity of God: thus nothing means Everything."
The New Life was the voluntary suspension of the state of Perfect Master to become a common man and a Perfect Seeker. This had now been accomplished, and as Baba himself said, he was free.
During the first twenty-four months of his New Life, Baba passed through phases of labor, mental strain and irregularities of living. The last four months of the Man-o-nash period he suffered still more. Different types of work undertaken and performed by him at different times during the New Life were successful; but the tremendous strain on his body wore him out completely.