Meherabad
Meherabad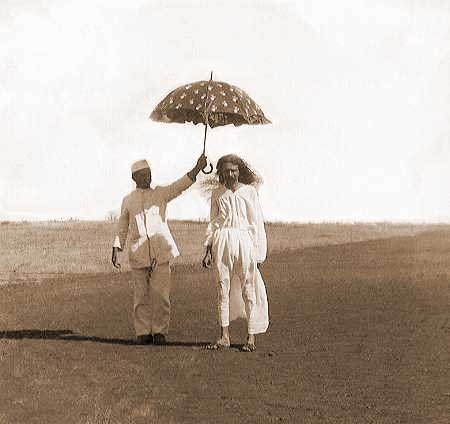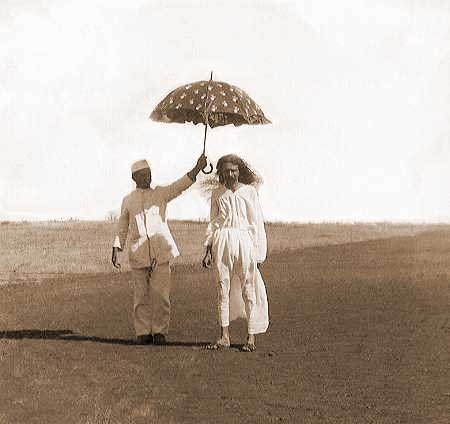 Despite all his tours, Meher Baba would come back to Arangaon from time to time. Then in January 1925, he finally decided to settle down in the village permanently. About five miles from Ahmednagar, the village became his home, his seat. Gradually, people started calling the place 'Meherabad'. The name came to stay. The story goes that while Baba was walking along the road leading to Arangaon, he saw a cluster of hutments and a solid stone one-room house. On inquiring, it was discovered that the property belonged to Baba's disciple, Kaikhusroo Irani, Adi K. Irani's father. Baba and his mandali decided to stay in the one-room house, which had earlier served as a post office. This was his first visit to Arangaon, which subsequently formed the nerve-center of his universal work.
At Meherabad, there is a well. An old well, it had been a source of water for the neighboring villagers too. Near the well lies buried the Muslim saint, Shamsuddin, known as Gilori Shah. It was in 1922 that the saint came over from Ahmednagar, drew a circle with his stick on the ground and told his disciples that was the spot where he wished to be buried. His followers could not understand why he should choose this lonely spot away from the city. The saint replied:
You are little children. You would not understand if I told you what great importance this place will bear. Very soon after I pass away, a great Master will come and establish his abode here.
The prophecy was fulfilled two years later.
In the course of the year, Meherabad, which was a small village, became a small town. Now it had a school, a hospital and dispensary and an ashram (hermitage) for lepers and the destitute. Hundreds of devotees and pilgrims came to Baba for his darshan (blessing). Also large multitudes of 'untouchables' would come for singing and prayers. Baba once reminisced: "Hundreds of people from the villages near Meherabad benefitted from the free hospitals and thousands utilized the dispensary provided for out-patients. Boys of all castes and creeds, including untouchables, lived, ate and intermingled freely.
From dawn to dusk I would move about the place and take an active part in every phase including the cleaning of latrines. Each day I spent three to four hours bathing the school children. The mandali also had to grind grain for one to three hours each day, depending upon their assigned duties. I also shared in the daily grinding for an hour or more.
The school was named after Hazrat Babajan. It provided free board, clothing and tuition to its inmates. Baba would look after the boys himself. From only twenty-two boys, the school grew to one hundred and fifty boys and girls.
One day, Baba, with the school teachers and the mandali, was washing and bathing some boys of the school. Some Brahmin visitors came for Baba's blessings and as they bowed to him, Baba said,
I am bathing untouchable boys. It is no use having darshan unless you are prepared to do the work I do.
Shedding all their inhibitions, the Brahmins joined in. Baba was the compassionate father. Men are born to be free. They have no untouchability. Baba worked for the untouchables and the depressed classes. He loved them dearly, washed their feet, embraced them and gave them gifts. To them, and to all who came, Baba was the Saviour.
[In 1967 I wrote to Meher Baba asking him whether I could, on my own, observe silence and meditate on him. Baba replied:
Do not observe prolonged silence . . . Do not serve yourself by doing so. You who lead a dedicated life in my cause have no need for such discipline. You are close to me and you are very dear to me. I know how you strive to be merged in my Love. I want you not to strive for this, but to allow your dear love to flow freely to me in its natural course. Know one most important thing in this spiritual life and that is that no amount of your striving to reach me could transport you to me. Simplest thing for you to do is to just love me in the most natural way, as a child would love his mother and carry out anything I on my own command you to do.
In a letter to me, Baba added later:
The world will know who I am when I break my silence and then you too will realize my infinite Love for you and my lovers.]