SUFISM REORIENTED
SUFISM REORIENTED
"I am equally approachable to one and all big and small,
To saints who rise and to sinners who fall,
Through all the various paths that give the divine call.
I am approachable alike to saint whom I adore
And to sinner whom I am for,
And equally through Sufism, Vendantism, Christianity,
Or Zoroastrianism and Buddhism and other isms
Of any kind and also directly through no medium of isms at all."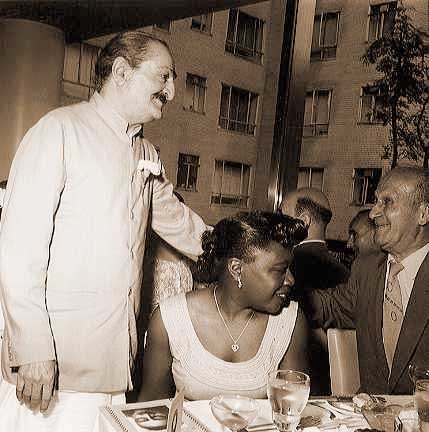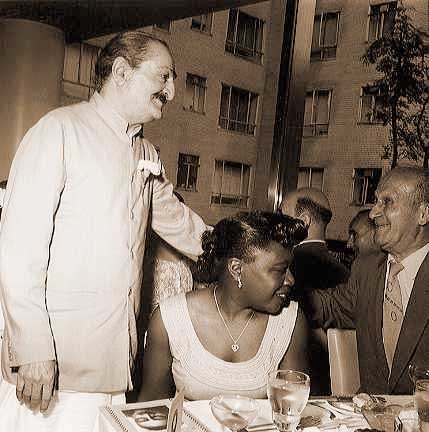 On July 20, 1952, Baba had the above message pinned on the bulletin board during his stay in New York. Baba addressed the Sufi group: "If you take Baba to be perfect and one with God, Baba is then the Ocean - and these different paths, Sufism, Vedantism, Zoroastrianism, Buddhism, Jainism, and Christianity are as Rivers to the Ocean. But now the time has arrived when these Rivers have more or less become dry. Those who follow these different paths do it only in form. More importance is given to ceremonies and practices, but the real purpose is lost sight of."
Baba stated that these Rivers had gone dry and so the Ocean itself had to go out and flood the Rivers. "So it is now time for me to re-orient these different isms which end in One God. I intend to make one unique charter regarding this re-oriented Sufism and send it to Ivy Duce from India in November, with my signature, and entrust the American Sufism work to her. This Charter will have an entirely new aspect but not lose its originality. Now when I send the Charter and Constitution, and the instructions, it will be applicable to the whole Sufi world — and will, by God's grace - be lasting in its effect and influence."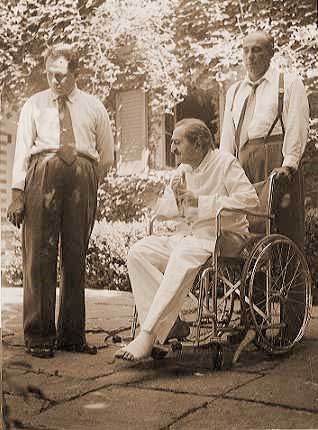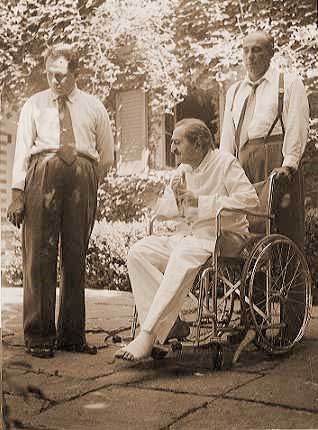 Sufism as reoriented by Meher Baba is based on love and longing for God and the eventual union with God in actual experience. The Charter states that it is the duty of every member: (a) to become conversant with the principles of Sufism by reading and studying the literature of Sufi saints, poets and authors such as Hafiz, Jalaluddin Rumi, Shams, Inayat Khan, Ibn Arabi, Shibli, Hujwiri and others; (b) to necessarily read and study vigorously the Discourses by Meher Baba and the book by Meher Baba called "God Speaks" which depicts the ten states of God and other important truths, and which is his last and final book on this subject; (c) to necessarily repeat verbally daily one name of God for half an hour at any time of the day or night; this is to be done consecutively if possible, but may be accomplished in smaller portions if necessary; (d) to meditate on the Master daily for fifteen minutes in any secluded spot.
In July, Baba left Myrtle Beach for New York where he gave personal interviews and discourses. He returned to India in November for the darshan that was to last thirty-five days. Despite the pain and suffering which the accident had caused him, Baba sought different people and visited many towns and remote villages. He traversed forests and hills, crossed rivers and streams, often going to places where no vehicle had ever been before. Wherever Baba went, crowds of people received him. They came on foot, horses, bullock-carts and camels. In fact some said they had been waiting for several years to see him.
Baba washed the feet of several poor people wherever he went and he bowed down to them and gave them money in gratitude, for he said that the poor were sharing the burden of the spiritual upliftment of humanity and were a great help in his work. He also gave mass darshan to the people who gathered at various places. To each man, woman and child, he gave some sweet or fruits as prasad. Baba's messages and statements were read to the people and translated into local languages. Thousands came to take his blessings and many more came from far off places just to get a glimpse of him. One man came from a distance of 27 miles rolling on the ground, without having taken any food till he had met Baba. Baba embraced him lovingly and gave him fruit with which be broke his fast. Meher Baba's charisma was overwhelming. His face cast a spell on the onlookers and exuded serenity and composure. His presence made everybody aware of his all-embracing love. Those who came to him for redress went away with hope and cheer. Although he did not speak in words, his eyes and fingers spoke all the time, with his interpreter uttering his thoughts.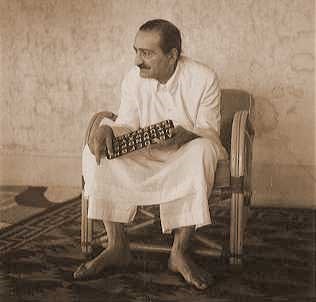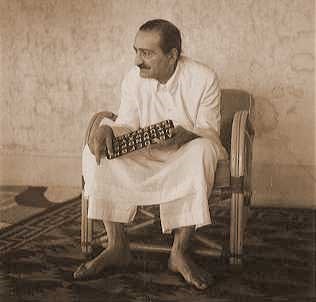 On February 16, 1953 Baba went to Dehra Dun and into seclusion for the rest of the year. From August 13 to September 2, he was engaged in intense universal work during which time he composed the Master's Prayer for his lovers. It was at this time that his Fiery Free Life had reached its culmination. On September 7, 1953, Baba made one of his most important announcements declaring in clear terms his role as the God-Man. The world was going through times of stress. Political turmoil and tensions were rife. Baba's disciples gathered before their Master asking him to alleviate their suffering and he told them, "I know and understand your difficulties and problems, sufferings and expectations. Not only the individuals, but the whole world is in the throes of suffering. When suffering comes, it comes according to the definitely established law of Karma. It must then be accepted with grace and fortitude. But it must be remembered that your actions are the cause of much of your suffering. Through wise actions it can be minimized. What humanity needs is spiritual wisdom; and for this, it must inevitably turn to the Perfect Masters and Avatars."